To transform is to live. To live life freely, one needs to jump from one platform —a.k.a. "Our Comfort Zone" to another.
—Leaps in life happen with proper planning. Your vision of the future means building the right team to enable envisioned projects to soar.
Life is a series of trapeze swings. To transform we are either hanging on to a bar swinging OR in mid air between bars.This new bar is your next big thing, Your platform of discovery: Growth coming to get you.
I'm a BRANDING trapeze artist
love parade
No not a Kumbaya moment; however to love is to give opportunity. Providing opportunity is to give wholeheartedly.
"If I were not a physicist,
I would probably be a musician. I often think in music. I live my Daydreams in music. I see my life in terms of music."
―Albert Einstein
I am proud to be one of hundreds of artist who collaborate daily with music on Spotify. Each Quarter I grind up the best music my feeds provide and perculate my findings of the newest freshest music trending in classes and my life.
A member of Spotify? Let's connect
The social equivalent to breathing is like the existence of a tribe. It is like an involuntary process that creates social order. Where we live, what we do for work, and our hobbies are defined by association with a tribe that represent a certain activity and attitude.
STARING AT THE SUN
Aiming at the sun to hit the
trees requires a lot of sun salutations.
I teach and practice Yoga and Meditation. This is a conduit for creative inspiration. This humbled walk allows me to give back what has given so graciously given to me. This self-study combined with classical training in the arts and a degreed path in marketing and design make me a super strategic creative.
Let's Dream, Build and Soar.
Meet on the mat or over a cup of tea to discuss how to jump to that next Trapeze Bar
Yogi, athlete, husband and father.
My highly tuned creative/marketing mind barks.
For me measurement of a happy life is love and friendships that are hardship tested. These memories are filled with impressions and situations that have been influenced by the test of time. Each connection has been a combination of earnest listening and empathy. This has allowed me to be both student and teacher in this walk called life.
"

To teach is to learn twice over

"
As a mentor I enjoy meeting students on an equal level. A place where there can be a free and respectful mutual exchange of ideas, experiences and useful information to help each of us develop further as role-models, as students, and as human beings.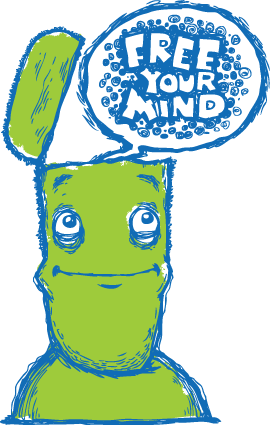 If Life Were compared
to swinging on a trapeze.
growth Would be that next big leap.
Are you ready?
contact me:
All your next project needs is that leap of faith.


We call it Yin Teacher Training, because that's what you'll be prepared to do: teach.
But it's really something different. Something more.
It's personal investigation… Where you will create a deep and lasting relationship with yourself built on honest dialog supported by self-love, compassion and respect.


TRANSITIONS IN LIFE START WITH PERSPECTIVE.
MEET ME ON THE MAT.
FIND OUT WHERE I AM TEACHING.
ARE YOU READY?
Hanging on to that old bar is no longer an alternative. Soaring in mid-air towards that next platform is the only place that real change occurs.
HOW CAN A
"BRANDING TRAPEZE ARTIST"
CHANGE A PERSONAL OR
PROFESSIONAL BRAND?
EHH; MORE LIKE A TRANSFORMATION ARTIST.
op·por·tu·ni·ty ˌäpərˈt(y)o͞onədē/ noun—a set of circumstances that makes it possible to do something.
People that have truly loved me over the years have given me so many opportunities.
An opportunity can transform someone; it can change his or her whole life. Providing opportunity can be big or small, but it is always a way to open your heart and show others true empathy.
That is the creative spirit of BusyBuffalos.—To share the gifts and opportunities that have allowed me to soar.
COPYRIGHT 2015 ALL RIGHTS RESERVED